0 Condos For Rent or Resale by GFL Metro.
For price list, model house, floor plans, payment terms, chat live with an agent 24x7.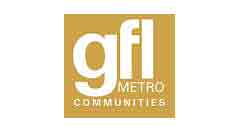 GFL Metro
A company governed by innovation and technology, a company that builds dreams, transforming them into reality. GFL Metro Communities not only helps you realize your dreams but also ensures that your investment is secured for the future. That is GFL Metro Communities, the success behind Seibu Tower in Fort Bonifacio.