0 Condos For Rent or Resale by LandCo.
For price list, model house, floor plans, payment terms, chat live with an agent 24x7.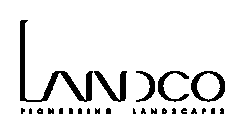 LandCo
We are Landco, and luxury living is our expertise. For more than 25 years, we have delighted in creating world-class leisure communities, breathtaking resort-inspired condominiums and luxury home communities.
As a pioneer upscale real estate developer in the Philippines, we are passionate about offering innovative and outstanding lifestyle products and experiences that revolutionize the way Filipinos live.
We envision places of leisure in which life can come alive in all its breathtaking fullness and beauty.
Our vision is encapsulated in two words: "Pioneering Landscapes" and every Landco Pacific property is a testament to this vision.