0 Pasay Metro Manila Condos For Rent or Sale
For price list, model house, floor plans, payment terms, chat live with an agent 24x7.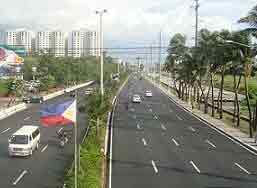 Pasay
Pasay is one of the cities in Metro Manila, the National Capital Region of the Philippines. It is bordered to the north by the City of Manila, Makati to the northeast, Taguig to the east, and Parañaque to the south. Due to its location just south of the City of Manila, Pasay quickly became an urban town during the American Colonial Period.
Philippine Airlines is headquartered in the Philippine National Bank Financial Center beside the World Trade Center Manila in Pasay City. Spirit of Manila Airlines has its headquarters in Roxas Sea Front Garden in Pasay City. PAL Express, Cebu Pacific, Air Juan, Interisland Airlines have their headquarters on the grounds of Ninoy Aquino International Airport and in Pasay City. Oishi (Liwayway), a snack company, also has its headquarters in Pasay.
The City is known for its entertainment – business-restaurants, coffee shops, and clubs, particularly those located along Roxas Boulevard, facing Manila Bay. A large part of Metro Manila's "tourist belt" is located in the City.

Looking for a condo for sale or house and lot for sale near Mall of Asia (MOA), Newport City or Manila Airport in Pasay City? We've got plenty of places to call home. Find property for sale including houses for sale, condominiums for sale, townhomes for sale as well as house and lot for sale. Learn about the house buying process. Work out what you can afford before you start looking at real estate properties in Pasay City.

Research Pre Selling , Ready For Occupancy (RFO) or Rent To Own Properties. Buy House and Lot, Condominiums, Townhomes and other homes for sale that would meet your budget and needs. With several active real estate project listings in and near Mall of Asia (MOA), Newport City or Manila Airport in Pasay City Metro Manila it's easy to find a Pasay City condo for sale.
Pasay City is served by several highways and major thoroughfares. Three expressways serve Pasay and other parts of Metro Manila and Calabarzon Metro Manila Skyway, an elevated expressway part of Radial Road 3 (R-3) and Asian Highway 26 (AH26), passes on the Pasay-Taguig boundary.
Pasay City is home to the headquarters of the SM Group of Companies and the SM Mall of Asia, touted as the second biggest mall in the Philippines.

Exploring Pasay City, Philippines property for sale? We have the most comprehensive real estate listings. We have real estate properties for sale throughout the Philippines, giving you the Philippines's largest selection of condos and house and lot to buy. Choose from thousands of houses for sale and apartments for sale in the Philippines. Search property to buy and find your next home. Updated Listings and prices of cheap, affordable, luxury and quality homes for you and your family in Pasay City. With PH Real Estate, owning a home is fast and easy.